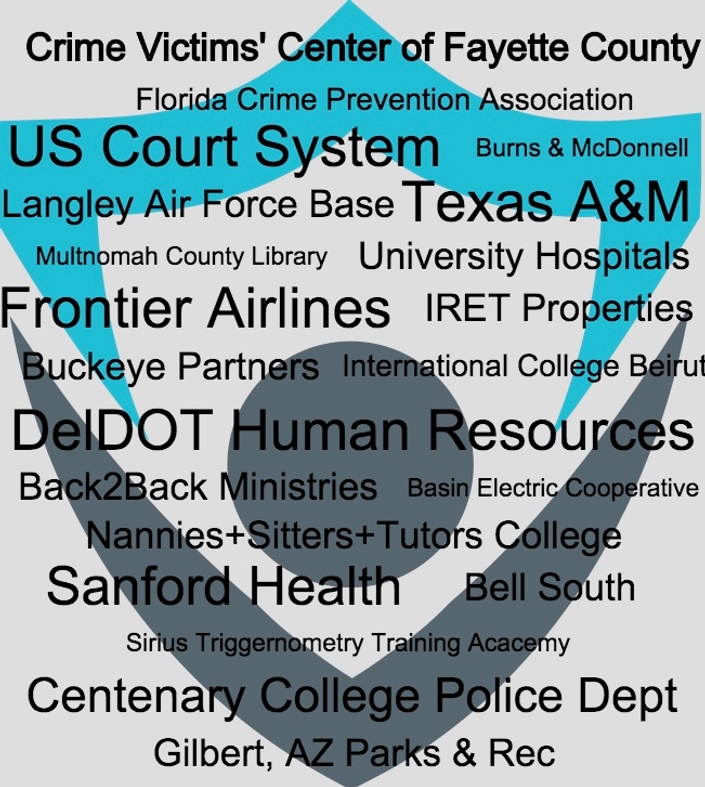 CORPORATE- Facilitator's Guide: Situational Awareness and Self-Defense Training
A Top Rated Wellness Program Used Internationally! Unlimited amount of codes for your employees.
Watch Promo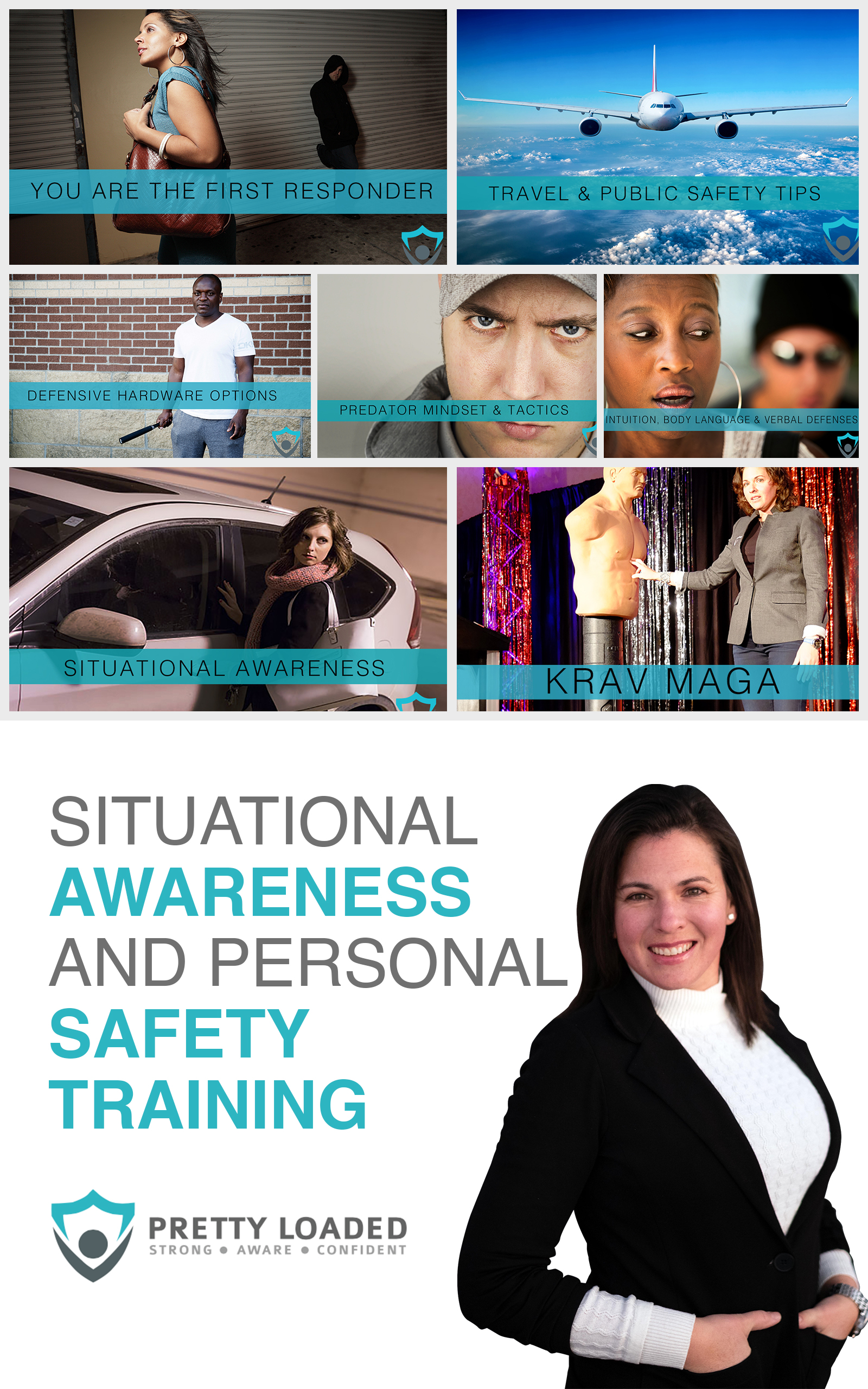 Personal Safety Training for Your Corporation, University or Business.
The Downloadable Facilitator's Guide includes:

7 modules in the online training program
Tips for conducting effective training sessions
Icons for step by step instruction
Interactive role play and Q&A
Participant handouts

Train the trainer support

Unlimited number of codes generated for employees for one year

Completion certificates
Evaluation forms
An investment that will empower your Team!

Why violence seems to be more and more prevalent

Situational Awareness skills
Learn power tactics against being targeted
Verbal defense commands
Learn to keep personal space
Develop a self-defense mindset
Understand and read body language
Tips on parking lots, running paths and stairwells
Learn where "fringe areas" are located
Tips for business travel
Predator mindset, common tactics and body language
What to do when seconds count
Psychological escalation in stress levels
Physiologic fight or flight response to stress
Pros and Cons of self-defense hardware
Intro to Krav Maga self-defense
De-escalation skills

Our training is used by security directors of large corporations, hospitals, universities and businesses worldwide.
Course Curriculum
Why Pretty Loaded?
Available in days
days after you enroll
Being Ready
Available in days
days after you enroll
How To Spot a Threat
Available in days
days after you enroll

"I just wanted to take a moment to thank you. We recently used your online training program during our annual safety training for our clerical staff. Your videos were informative and illustrate the importance of situational awareness. Our clerks found the training empowering and they gained confidence in their ability to avoid situations before they occur. Again, this is an outstanding program and I would highly recommend your program for men and women, regardless of their occupation. Additionally, please feel free to give my contact information to any agency thinking of using your program, as I would be happy to tell them my thoughts."
-Brian E. Kilgore, U.S. Probation Officer, Special Offender Specialist, LFI, US Court System
Your Instructor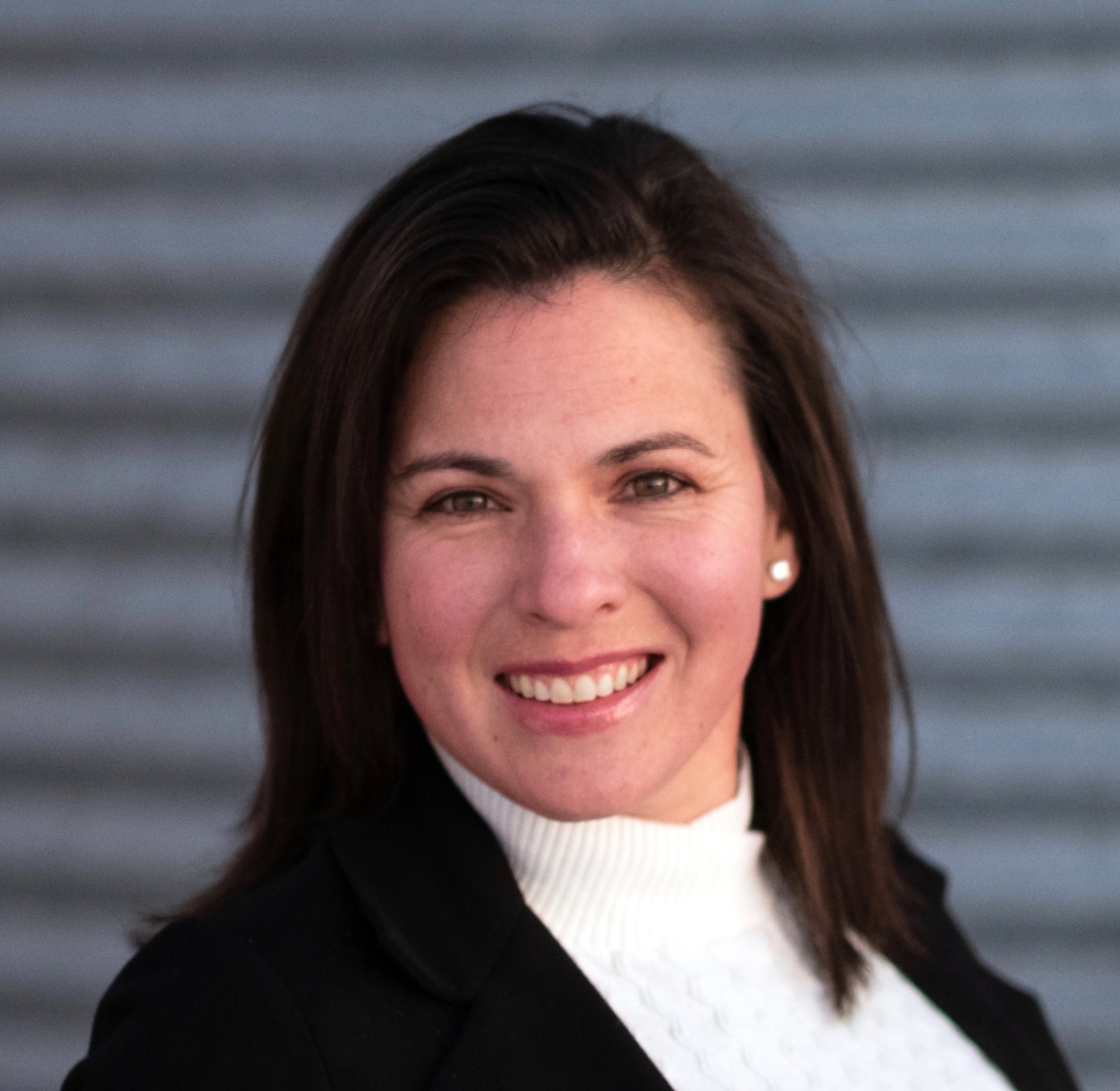 Millions of people have experienced Beth Warford's self-defense and situational awareness training videos and thousands have been trained in-person. Now the newest version of the personal safety and situational awareness training is available on one easy-to-use platform so you can stop living in fear when you are out in public or traveling for work. Pretty Loaded training is used by law enforcement, multi-million dollar organizations, the U.S. Court System, Real Estate schools, and many more companies worldwide.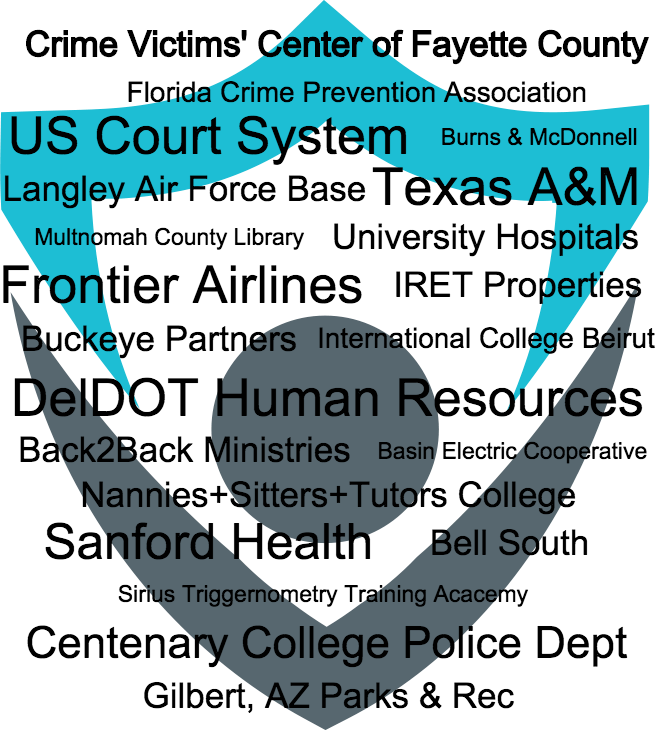 Your Employees Deserve to Feel Strong, Aware, and Confident.
Most companies come to us after experiencing an employee being assaulted while at work or commuting, and some have sought safety training after having an employee respond inappropriately to a perceived threat. Will you wait for tragedy or be proactive about the safety of your employees?
We have trained the security directors, staff and employees of large corporations and taught their employees how to preemptively act to avoid an attack. For example, a common unknown is that body language is over 95% of communication and criminals target certain individuals based on their body language. We teach tactics to avoid being a victim and we recognize that you are your own first-responder. Why? The average violent encounter is over in nine seconds while the national average for law enforcement response is 10-15 minutes.
Frequently Asked Questions
When does the course start and finish?
The course starts now and your corporation will have access to the training for one year.